Delivering Building Plans, Virtual Tours, & Digital Twins
Accurate and accessible as-built information at your fingertips!
Transform your building documentation process with cutting-edge technology. We thoroughly capture and document your building, ensuring up-to-date as-built drawings. Access drawings, plans, virtual tours, and measurements easily through our web-based platforms.
myBIMteam's Laser Scanning is…

Fast
We can scan a room in as little as 15 seconds using LiDAR scanners that capture millions of measurements per second.

Accurate
Millimeter accuracy plus great for hard-to-measure angles, curves, and overhead items. Far more accurate than the measuring tape you are using.

Comprehensive
Scanning captures "EVERYTHING" it sees, including measurements you don't think you need.

Economical
Laser scanning costs less than you think, and less than if you do it yourself.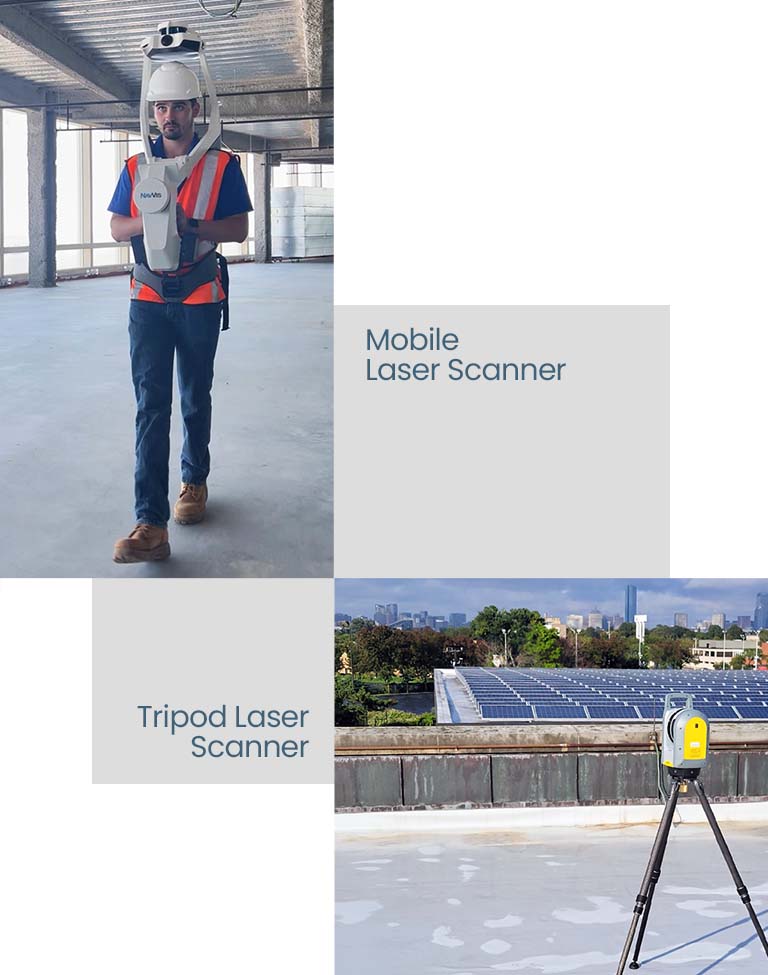 We offer 2 types of Laser Scanning.
Our wearable Mobile Mapping Scanner captures measurements and 360 Panorama images as we walk through your space. It's the quickest and most cost-effective way to measure space. When you need maximum precision, our tripod scanner offers the highest level of detail that can be achieved. We can use either or both scanners on your project, giving you the best of both worlds; All the detail you need, reduced time on-site, quick turnaround, and the best price.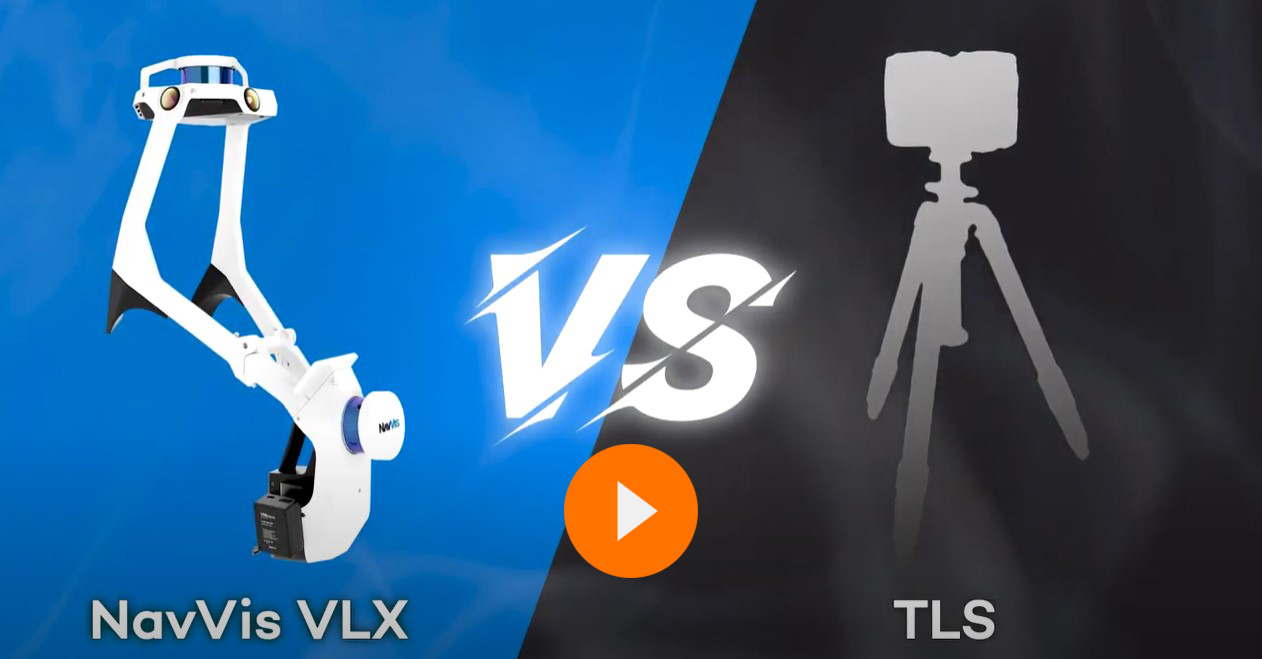 Best option for speed and affordability.
Portability

–

Mobile laser scanners are lightweight and easily transportable, allowing for scanning at different locations without complex setup. Ideal for construction, architecture, or surveying.
Efficiency

–

Enables data collection from various angles and perspectives in a short time, perfect for rapid projects.
Flexibility

–

Mobile laser scanners work indoors and outdoors, equipped with SLAM for accurate positioning and mapping.
Best option for long range and small details.
Accuracy

–

Captures precise and high-resolution 3D data. With stable placement and careful positioning, they are ideal for applications requiring exact measurements.
Long-Range

–

Tripod scanners have extended scanning ranges, making them suitable for large-scale projects and expansive areas.
Features & Customization

–

Adjustable scanning parameters like density or resolution cater to specific project needs.
Do you have
CAD or PDF drawings
Of your building?
Not every project needs to be scanned. We can convert your drawings into Revit models for you, using your standards, templates, and libraries.
We also offer 2 types of Video Capture.
Our aerial drone camera captures stunning footage from above, providing an efficient and cost-effective solution for visual documentation. Meanwhile, our mounted video cameras offer on-the-go flexibility, capturing detailed visuals as we navigate through your space. By utilizing one or both camera options, you benefit from the best of both worlds: captivating aerial perspectives, precise on-site footage, reduced time investment, quick delivery, and competitive pricing. Choose our versatile camera solutions for your project and experience the convenience and efficiency they bring.
Best option for safe, non-intrusive aerial perspectives.
Aerial Perspective

– Aerial views capture stunning footage that showcases the entire property, its surroundings, and architectural details.
Efficient Surveying

– Capturing comprehensive video/images of large or inaccessible areas saves time and resources, enabling prompt inspections, progress monitoring, and providing detailed documentation for building owners.
Versatile Applications

– Can be used to inspect roofs, facades, and inaccessible areas, monitor construction progress, conduct thermal imaging for energy analysis, or create captivating marketing visuals.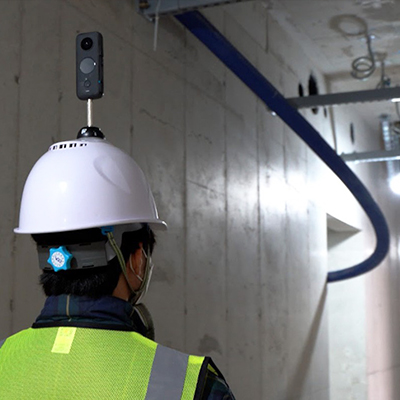 Best option for first person, hard to reach spaces, and interactive content.
Point of View Perspective

– Creates a personal connection and enhances the viewer's understanding of the building's layout, points of interest, and spatial characteristics.
Hands Free

– Allows accurate video/images without holding the camera. This feature enables seamless documentation while performing other tasks, enhancing productivity and convenience.
Precise Documentation

–

Mounted cameras ensure stable and accurate footage, capturing detailed video/images, including above-ceiling views, to showcase architectural details, renovations, or property inspections for building owners.
Are you ready to elevate your aerial and first person virtual tours?
Our process ensures the lowest cost, quickest turnaround, along with all the details you need!
Project Planning
Discuss what to laser scan or video capture. What to model. What not to model. How much detail.
On-site Capturing
Flexible scheduling - days, evenings, or weekends.
Assembly
We'll return to our office and put together point clouds and virtual tours.
Model Planning Kickoff
We build models and virtal walkthroughs the way you want, using your templates, families and standards.
Model Review Approval
Our process ensures that the model and/or virtual tours you get look great, contains EXACTLY what you need, and is USABLE by your team!