Digital Twins & Facilities Management

Who needs a Digital Twin?
Anyone who is owns, operates, or manages a building.
A computerized replica of your building and all its components. It combines 3D computer models, 2D drawings, photos, laser scans, and related information about each component. The 3D models and drawings allow you to visualize and understand the location or context of each asset, component, or system. Then, the linked data provides the technical details.

What is the difference between a DIGITAL TWIN and a BIM model?
A Digital Twins focus on building operations, while a BIM model is for architectural and structural design.

It saves you money. How much does it cost when you DON'T have the information you need? If you are like most facilities, you pay dozens of people for hours of labor to find the missing data.

Whether maintaining facilities or optimizing space utilization, it all starts with having up-to-date information about your building. A digital twin keeps this information at your fingertips.

A digital twin builds on your Revit model, creating a 3D virtual building clone linked to building systems and sensors to gather data and track building sustainability and performance.
Steps to
building Digital Twin

How do I access my Digital Twin?
The best approach to setting up a digital twin for you is to leverage the leading platforms and integrate them, so we use BIM 360 and and Autodesk Tandem to host Digital Twin Documents. The point clouds and panorama images are hosted on NavVis Ivion. Then, NavVis Ivion images have the option to be hyperlinked to the BIM 360 documents.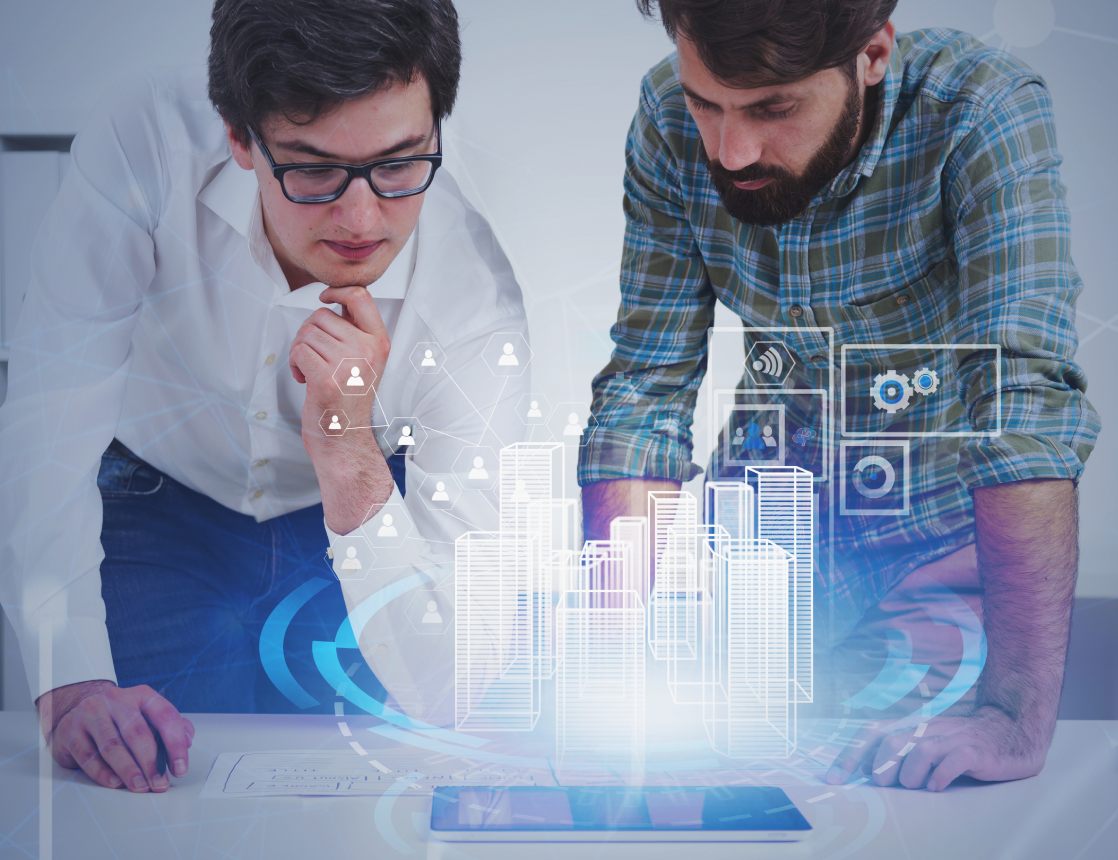 Our team is uniquely qualified
We've already done the research and testing and developed partnerships with companies that specialize in state-of-the-art web tools. We have developed a "starter standards and requirements" document.
As building geometry changes, our team can incorporate those changes into your digital twin. We can use as-built documents from your design\construction team or rescan spaces as desired.