myBIMteam was founded as myCADD in 2003 by Troy Mifsud.
Troy practiced Healthcare Architecture for a number of years, but his passion was always for CAD technology.
In 2001 Troy joined a large national Autodesk reseller to launch their Architectural CAD Consulting Services. Always feeling pressured to "sell software" and knowing that clients would be better served if they used the software they already had more efficiently, Troy decided to go out on his own and start myCADD in 2003 to provide Architects, Engineers, Contractors, and Facilities Managers a resource optimizing and simplifying CAD.
In 2021 myCADD rebranded to myBIMteam, recognizing that the company's primary focus had shifted from CAD to Revit/BIM technologies. The rebranding also allowed Troy to expand services. Now, not only do we specialize in BIM Management and Support, Revit Modeling, and Revit Training, but also Laser Scanning, Digital Twin Development, and Facilities Management.
Throughout all these years, Troy's goals remain the same, to help clients be more productive by simplifying and optimizing design software and tech.
Our mission is to empower the Architecture, Engineering, Construction, and Operations (AECO) community thru BIM technologies and management, laser scanning, digital twins, and Revit resources.
To be a leader in BIM technologies and management, laser scanning, digital twins, and Revit resources to streamline our client's workload, save them money, and free up their time for more projects.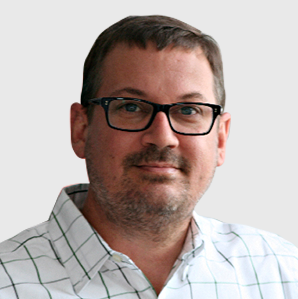 Matt Jackson
BIM Director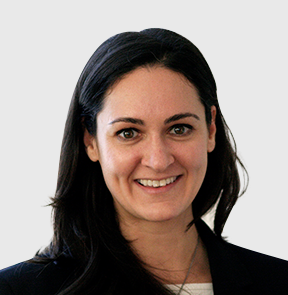 Cara DiPierro
BIM Director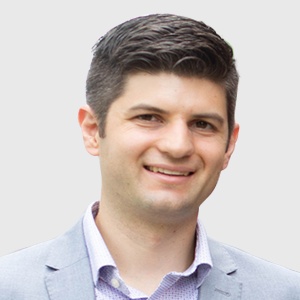 Ryan Kowalczyk
BIM Manager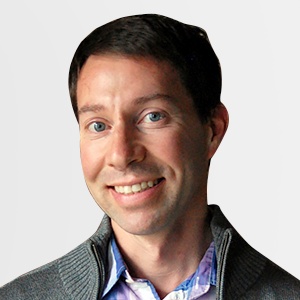 Jason Frontera
BIM Manager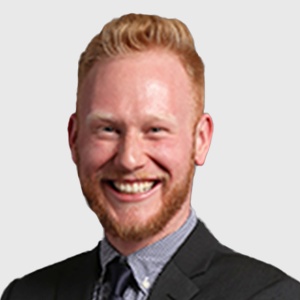 Zachary Carson
BIM Manager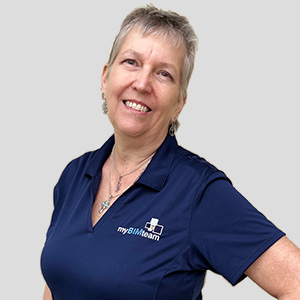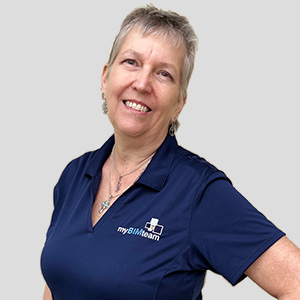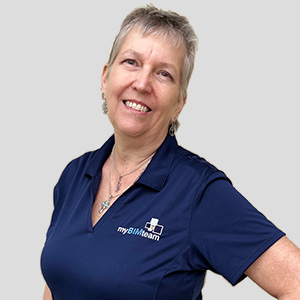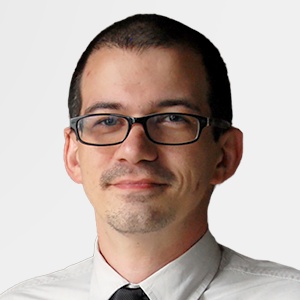 Greg Jackson
BIM Technician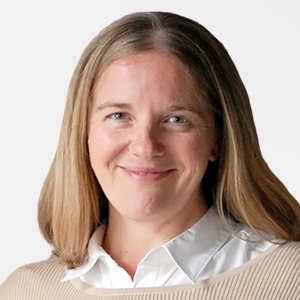 Jean Bressel
BIM Technician
Brie Balgeman
BIM Technician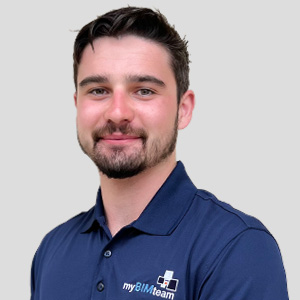 Eric Mifsud
Laser Scan Technician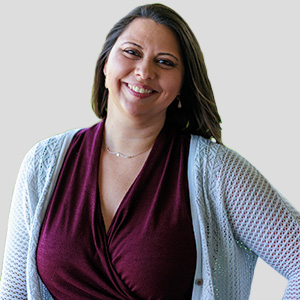 Heather Babka
Marketing Coordinator
Troy founded myCADD, now myBIMteam, in 2002 and is responsible for strategic planning and project management. He is a strong facilitator with a pragmatic approach who can bring groups together to solve complex projects. He has extensive experience applying software tools in Design, Construction, and Facility Management and specializes in streamlining workflows and improving project productivity.
Troy is recognized as an exceptional technical speaker who can break down complex topics so they are easily understandable for all. He has spoken at numerous conferences and events for the AGC, AIA, CSI, and Autodesk. As an author, Troy has recorded multiple video training books for Revit Architecture. His in-depth understanding of technology, and the AECO industry, along with extensive knowledge of the processes and software tools, has earned him a reputation as a top CADD\BIM industry expert.
Prior to founding myCADD, Troy received a Bachelor of Architecture Technology degree from Ryerson University in Toronto. This led him to practice healthcare architecture and then become the lead technical specialist for a large national Autodesk reseller.
If you want to connect with Troy outside of work, you will find him at the golf course in the summer or on the slopes or curling ice in the winter.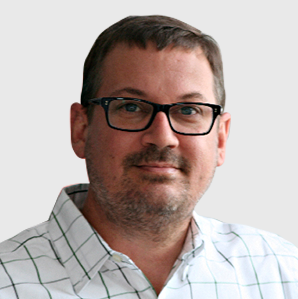 Matt Jackson
BIM Director
Matt has been a BIM Software Specialist with myCADD, now myBIMteam, since 2005. He is a Project Manager on larger projects and provides CADD and BIM-related services for Architects, Engineers, Construction Managers, Subcontractors, and Facilities Managers. His expertise includes implementation, training, project support, workflow processes, and construction coordination.
Matt has an architectural background and studied at the Boston Architectural College. He currently resides in Fort Myers and heads up our Florida office.
His hobbies include outdoor activities such as golfing, kayaking, and vegetable gardening.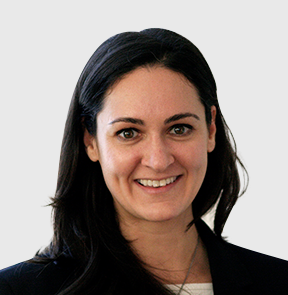 Cara joined myCADD, now myBIMteam, as a BIM Manager after 12 years of working within architectural firms. She has been working within the BIM environment since 2004 and is highly motivated to help the success of projects with a lead-by-example approach.
Prior to joining myCADD, Cara worked for HOK in the London Office, coordinating and leading complex projects with mixed digital technologies. She was actively engaged in projects across numerous sectors, including aviation, retail, hotel, residential, mixed-use, and most recently, science and technology. This provided her with an exceptional breadth of experience in design at all stages, from planning and concept through to delivery of construction documents. Cara's dedication to BIM was pivotal in successfully completing The Francis Crick Institute.
Cara received her Bachelor of Architecture and Design at the University of Tennessee in 2002.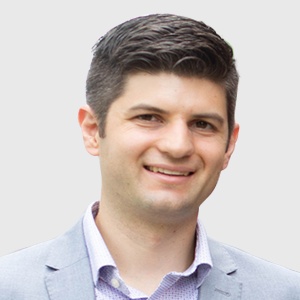 Ryan Kowalczyk
BIM Manager
Ryan's passion for modeling, efficiency, and software problem solving led him to myBIMteam in the fall of 2018, where he has enjoyed helping designers navigate Revit ever since.
Ryan is a licensed architect with a Bachelor of Architecture degree from Syracuse University. He spent the first chapter of his architecture career working on single-family residences, then transitioned into higher education. He has worked in all design, documentation, and construction administration phases for various program building types, such as classrooms, offices, and dormitories.
Outside of work, Ryan spends his time restoring his 1929 home and being a Dad.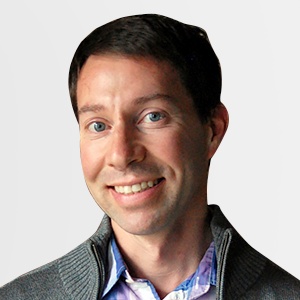 Jason Frontera
BIM Manager
Jason has 18 years of architectural experience at large Boston firms, including five years as a project architect. He has worked on numerous types of projects across different practice groups such as healthcare, higher education, developer housing projects, and offices.
With ten years of Revit experience, Jason is skilled at building complex Revit families and being able to solve Revit's more peculiar behaviors. Additionally, he develops basic dynamo scripts.
Jason's goal is to help architects, designers, and drafters increase their proficiency in putting their drawing sets together. He doesn't intend to change how people work, but he will offer advice to simplify methods.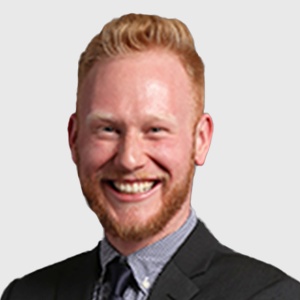 Zachary Carson
BIM Manager
Zachary is a Registered Architect with 8+ years of experience in custom residential and large-scale commercial projects.
His love of problem-solving and finding creative outlets within established systems led him to become a BIM Manager in the summer of 2022. Zach's experience learning Revit while starting his first job created a passion for education and a desire to provide architects with the tools and vocabulary they need to elevate their designs.
Outside of work, Zach is an avid runner and reader, hot sauce enthusiast, and a busy father of two.
Jon was a BIM Lead with a large MEP firm that designed some of the largest hospitals and laboratories in the country. He was responsible for project coordination, troubleshooting, training, and content creation.
That role led him to Colorado as a BIM technician II with a structural design firm, where he primarily worked on Government and Higher Education projects. This position allowed him to continue the same work as the MEP firm but added more production responsibilities.
Now, we are thrilled to have him as BIM Manager at myBIMteam.
Jon has an Associate's in Architectural Technology from Madison Area Technical College (MATC) in Wisconsin, which helped him learn he enjoys the innovation of BIM Management. For example, Jon likes exploring the unknown of the design technology realm and experimenting with concepts that have yet to be utilized.
Additionally, Jon enjoys collaborating with others to solve complex issues. This quality builds mutual respect with clients and coworkers, knowing he welcomes them to reach out before spinning their wheels on a problem.
When Jon isn't working, he spends his time outdoors. He is an Eagle Scout who loves to hunt, fish, backpack, off-road, as well as go snowboarding and mountain biking.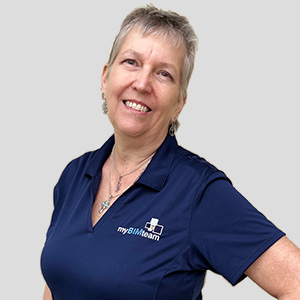 Tracy has over 30 years working in CAD.  Her last 14 plus years were spent at The Ohio State University where she was responsible for managing the Buckeye BIM Initiative.  Converting over 37 million GSF of existing AutoCAD drawings into 3D Revit models, covering a vast array of different types of buildings: academic, medical, research, office, single & multi residential, agriculture, airport, just to name a few.  
She implemented the process she helped create (BIMSwitch) to convert 2D drawings to 3D Revit models.  Trained staff and students in BIM, BIMSwitch, Revit, Field Verification of existing conditions, etc.   She helped maintain and update owners' models and converted Revit architectural and MEP models received from firms to meet OSU standards.
She is a BIM ambassador, teaching and supporting those around the university, medical center, and regional campuses helping them learn how BIM can work for them and looks forwards working with you.
In her free time, she enjoys gardening and taking care of her chickens on her "nano farm", doing pottery, volunteering at her church and spending time with her family.
Dan has worked as a Designer, Project Manager, and BIM Coordinator in the AEC industry for over a decade. His expertise is in Building Information Modeling, Computational Design, and Ecological Design. Prior to working at myBIMteam, Dan worked with industry-leading construction companies coordinating double-curved facade installations on large-scale museums. He also assisted Architecture firms in running daylight, wind, and energy analysis to help shape their designs.
Dan received his Master of Architecture from the University of Oregon in 2011.
In his spare time, Dan likes to practice yoga and tinker with Augmented Reality technology.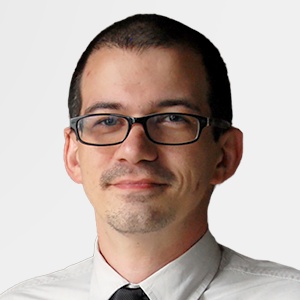 Greg Jackson
BIM
Technician
Greg Jackson has seven years of experience with BIM, specifically Revit. He has also incorporated Dynamo and Python into his work for visual programming automation. His focus at myBIMteam has been on existing conditions.
What Greg likes most about his work is turning scans into 3D models because it gives him a sense of traveling to these places.
In his free time, Greg likes to play trading card games, read history and philosophy books, and paint, especially with his family.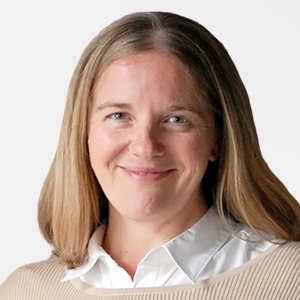 Jean Bressel
BIM
Technician
Jean joined myBIMteam in 2017 as a BIM technician. With her love of building technology and solving complex problems associated with software, like Revit, it was a perfect collaboration.
She focuses on modeling existing conditions from point clouds, creating detailed families, and construction documentation for various projects. However, Jean's favorite aspect of her job is discovering efficiencies in elaborate projects that require repeatability.
Jean lives in South Florida and enjoys being outdoors, gardening, and frequents the beach or hiking adventures with friends and family.
Bo is an architectural designer with 20+ years in retail, hospitality, healthcare, and residential projects.
She has been using AutoCAD since 1994 and enjoys implementing CAD standards and procedures. More specifically, Bo excels at offering companies signature standards that are efficient with company workflow, coordination, support, and training.
Brie Balgeman
BIM
Technician
Brie started college, working towards a math degree but switched to interior design. Then, after a program director noticed her skills, they recommended design drafting, and it was a perfect fit. Before graduating from Gallatin College with a Bachelor's in Design and Architectural Drafting, Brie was already teaching Revit to others as a TA.
What motivates Brie is making the computer and software more friendly and efficient for the end user and eliminating frustration and pain wherever possible. One of the ways she does this is with her preferred screen capture software, Screenpresso, because it makes screenshotting, annotating, and communicating quickly. This is especially important when working remotely at myBIMteam.
So far, one of her favorite things about being at myBIMteam is the opportunity to grow; for example, she is learning more about Dynamo and has helped write complex scripts for clients for optimization.
When Brie isn't working or helping others with Revit, she crochets, practices piano, hunts, and plays DND.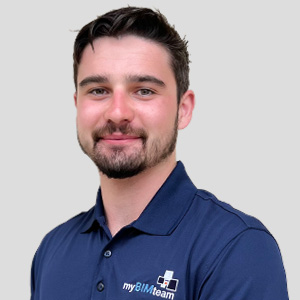 Eric has excellent operational knowledge of terrestrial and mobile laser scanners, also known as SLAM scanners. He has worked with laser scanning equipment from brands such as Faro, Trimble, and NavVis. He is currently earning his Federal Aviation Administration (FAA) license, so myBIMteam can also offer drone scanning.
Additionally, Eric utilizes Trimble RealWorks and Recap software to assemble and ensure the accuracy of point clouds. He strives to ensure customers receive precise and high-quality results.
Eric has his bachelor's degree In Business Administration from Florida Southern College. He loves to golf, work out, and ride his motorcycle in his free time. Currently, he is determined to break 90 on the golf course!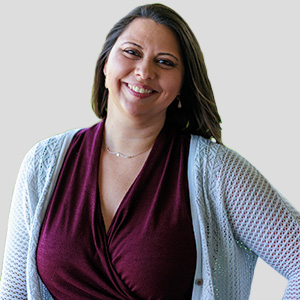 Heather Babka
Marketing Coordinator
Heather has a Bachelor's in Communications, an Associate's in Graphic Arts, and an Associate's in Computer-Aided Drafting and Design. She spent seven years as an Engineering Technician and Drafter before transitioning to Marketing Specialist at an architecture firm. While there, she focused on a partial re-brand by updating the website with more information, developing new marketing materials, and creating a social media presence.
As Marketing Coordinator for myBIMteam, Heather is excited to share the unique variety of resources our team offers, from teaching Revit, and managing projects, to laser scanning.
Heather and her husband enjoy traveling in their free time but are just as happy to stay home with their two pit bull mixes, two cats, and turtle.